Certified Canine Trainer Courses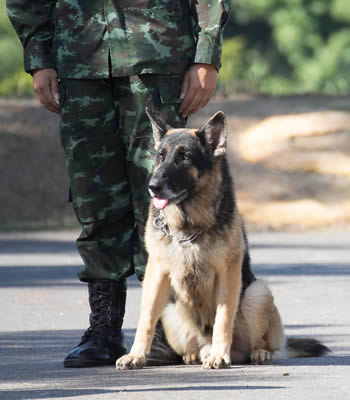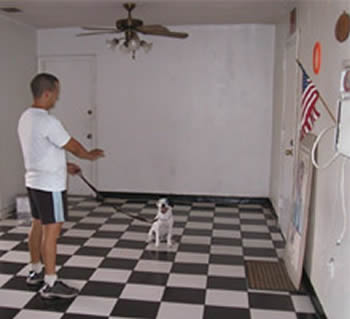 Dog Obedience Training Fort Lauderdale | K9 Obedience Training Fort Lauderdale
U.S. K-9 Academy in Miami has the right program for you.
We offer a wide-range of courses at many different levels ranging from our Civilian Courses through our Law Enforcement Program, we will find the right class for you to earn your certification.
PROFESSIONAL DOG TRAINER I:
This is an intensive (4-week) program geared for the individual who wants to establish his or her own dog training business. This course covers basic obedience, housebreaking and behavior modification. During this class you will also be trained in preparing advertising and utilizing public relations techniques, as well as scheduling and the use of proper equipment. This program is usually all you need to start your own rewarding career in the fabulous field of Dog Training. Like all of our courses, you will receive Professional Certification upon successfully passing your written and practical exams.
PROFESSIONAL DOG TRAINER II (6 week program):
This program is designed more for the person who possibly envisions a career as a Law Enforcement/Security Canine Trainer. During this course you will get into advanced obedience, protection (bite) work, tracking and other topics.
APPRENTICESHIP PROGRAM (12 weeks):
This program is for the real die-hard canine trainer-to-be. During this course the student will live in our dorm (or can stay nearby), and basically run the operation of our kennel on a daily basis. The student will engage in purchasing, selecting advertising and will shadow one of our instructors throughout their stay. The apprentice will assist our staff in all the maintenance training we offer our contracted police agencies, as well as train the dogs that are brought to our facility by the average citizen. This program is not for everyone due to the long hours and hard work that is required. This is the most comprehensive course we offer.
LAW ENFORCEMENT TRAINING:
We at U.S. K-9 have sold dogs to and trained many Law Enforcement Agencies worldwide. We have established K-9 Teams in police agencies all over the world, and modernized some older K-9 units as well. Some of our clients include corrections facilities, school police departments and federal drug task forces.
PATROL DOG COURSE:
During this program we will assist you in training your own candidate or we can import one for you. The program covers basic and advance obedience, criminal apprehension, building and area searches, handler and vehicle protection, and article recovery. The duration of this course depends on the experience of both the handler and K-9.
PLEASE NOTE: ALL K-9'S NOT SOLD by U.S. K-9 MUST PASS OUR TEST PRIOR TO ENROLLING IN OUR SCHOOL!!!
NARCOTICS – EXPLOSIVES TRAINER (2 weeks):
This course is for Law Enforcement only – civilians MUST POSSESS A DEA LICENSE – NO EXCEPTIONS. This course will teach K-9 selection, keeping and handling of training aids, imprinting odors, search patterns and techniques. We will also cover record keeping and you will be taught how to conduct training on your own.
COMPLETE NARCOTICS DETECTION CANINE PROGRAM (4 weeks):
During this four week course you will train and certify your drug detector dog and we will instruct you in all that is covered in our trainer program (see above), but you will actually train your dog from scent association through certification.
CONSULTING:
We also officer consultations and evaluations of any K-9 program and can help design a successful program for any agency worldwide, just give us a call today.
PLEASE NOTE:
We have a dorm at our facility and we make it available on a first come basis for our out of town students. Also note that our class size is never more than four students at a time, so register at your earliest convenience…
Call us today for information about our Dog Training in Miami.