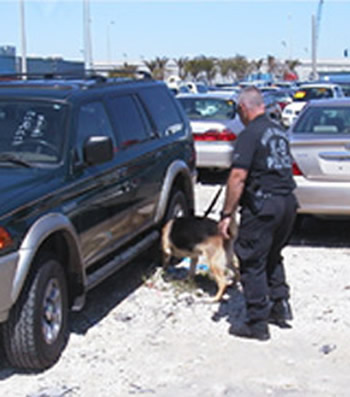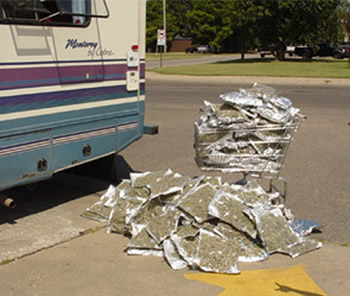 Police K9 for Sale Fort Lauderdale | Police Canines for Sale Fort Lauderdale
U.S. K-9 Academy not only trains police dogs, but we can also train YOUR DOG as well.
We take pride in providing you with the best education you could offer your dog. We have a large facility in the Miami area that can board 60 dogs in our spacious indoor/outdoor individual runs.
Why train a dog? Well simple. A Trained dog is a happy dog and you and your family can do more and enjoy your pet more if it is trained. We use GENTLE positive reinforcement methods that allow the dog to enjoy its stay at our facility. Once the dog is ready, then it's your turn to be taught. All of our programs come with a free lifetime guarantee on the Obedience Training, and you will always be entitled to FREE PHONE CONSULTATION for as long as you own your dog.
We offer many programs to suit you and your dog's needs:
BASIC OBEDIENCE AND BEHAVIOR MODIFICATION 
– 21 days ON LEAD, in-board
Heel (walk at your side without pulling)
Sit
Auto-Sit (when you stop walking)
Stay
Down
Come
We will also instruct you on housebreaking, jumping on people, digging holes, crashing the door, etc.
ADVANCED OBEDIENCE – 21 days
All of the above, but we also include OFF-LEAD training
PERSONAL PROTECTION – Level I
Dog is taught the basics of protection TO POSE A THREAT, to bark on the perimeter. Sometimes, that's all you may need.
PERSONAL PROTECTION – Level II
Dog is taught to bite and release on command.
*All dogs for this and the rest of the programs
MUST HAVE OBEDIENCE TRAINING
BODY GUARD K-9 (similar to a Police K-9)
This is our most intense training. This dog will conduct a search of our house or building before you enter and will engage if an intruder is located.
The dog will also bite and release on command, as well as transporting the intruder.
*Please note that all candidates for our protection program must be evaluated prior to any training agreement. This evaluation will be conducted at our facility at no charge. The length of time that we will take to protection-train your dog will depend on the program chosen and the dog's ability.
SHIPPING YOUR DOGS TO US FOR TRAINING
Our facility is located just a few miles from Miami International Airport and 45 minutes from the Ft. Lauderdale /Hollywood Airport.
You can ship your dog using any major airline and we will pick up and deliver your dog. !!! JUST ASK!!!
MAKE THAT CALL TODAY
FOR OUR PRICES ON OUR TRAINING PROGRAMS!